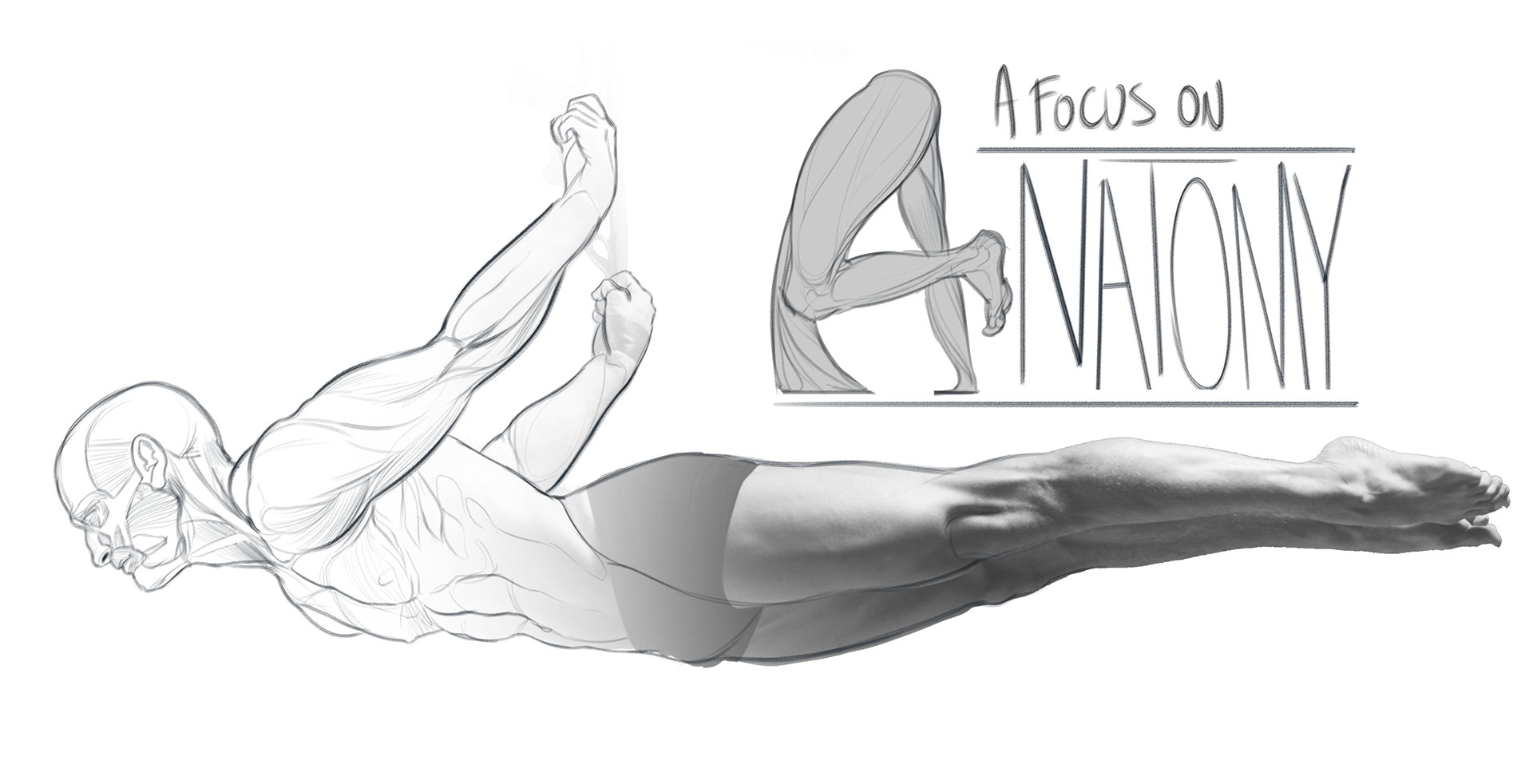 I've always had an interest in anatomy and drawing the figure. My philosophy so far has been to prepare as much as possible through traditional life drawing and then try and draw the figure mostly from memory. For storyboarding and cartooning this method really works but for my more finished works there is only so far I seem to be able to go without reference. I was recently reading about artists like Norman Rockwell and Alphonse Mucha and their continued reliance on costumed models. I think I'd been assuming all these guys could just draw that well from scratch. So I'm giving myself a break and experimenting with some heavy reference use.
I've subscribed to this amazing website by photographer Scott Eaton called Bodies in Motion. It's an incredible resource and is really expanding the ways artists can look at the body. Che
ck it out here, really worth
while.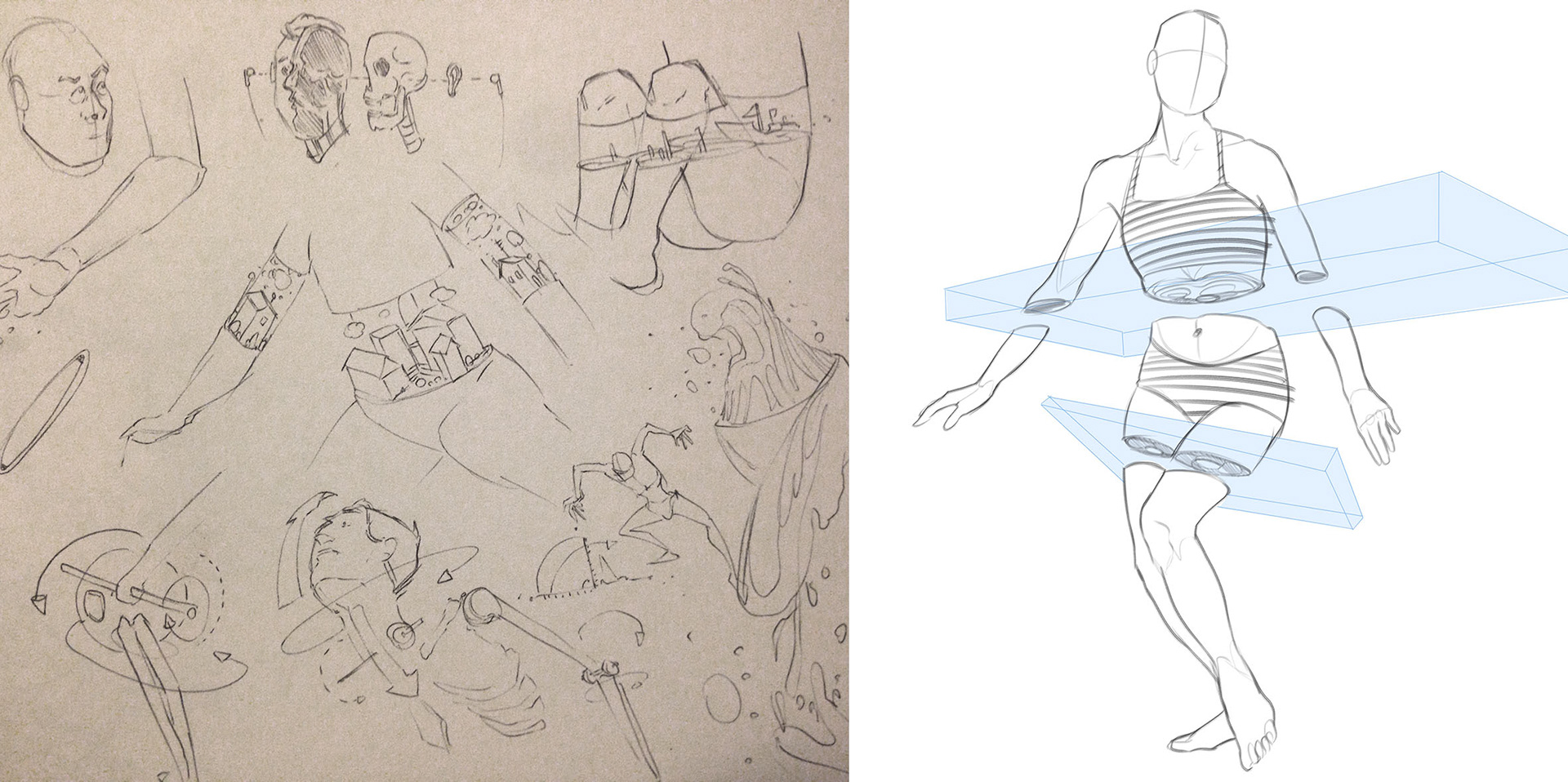 With this new source of reference available I'm thinking about how I can deconstruct and manipulate the figure. I want to draw something that has an underlying framework of technical accuracy so I can expand out into some more surreal territory and make sure the figure keeps it's form.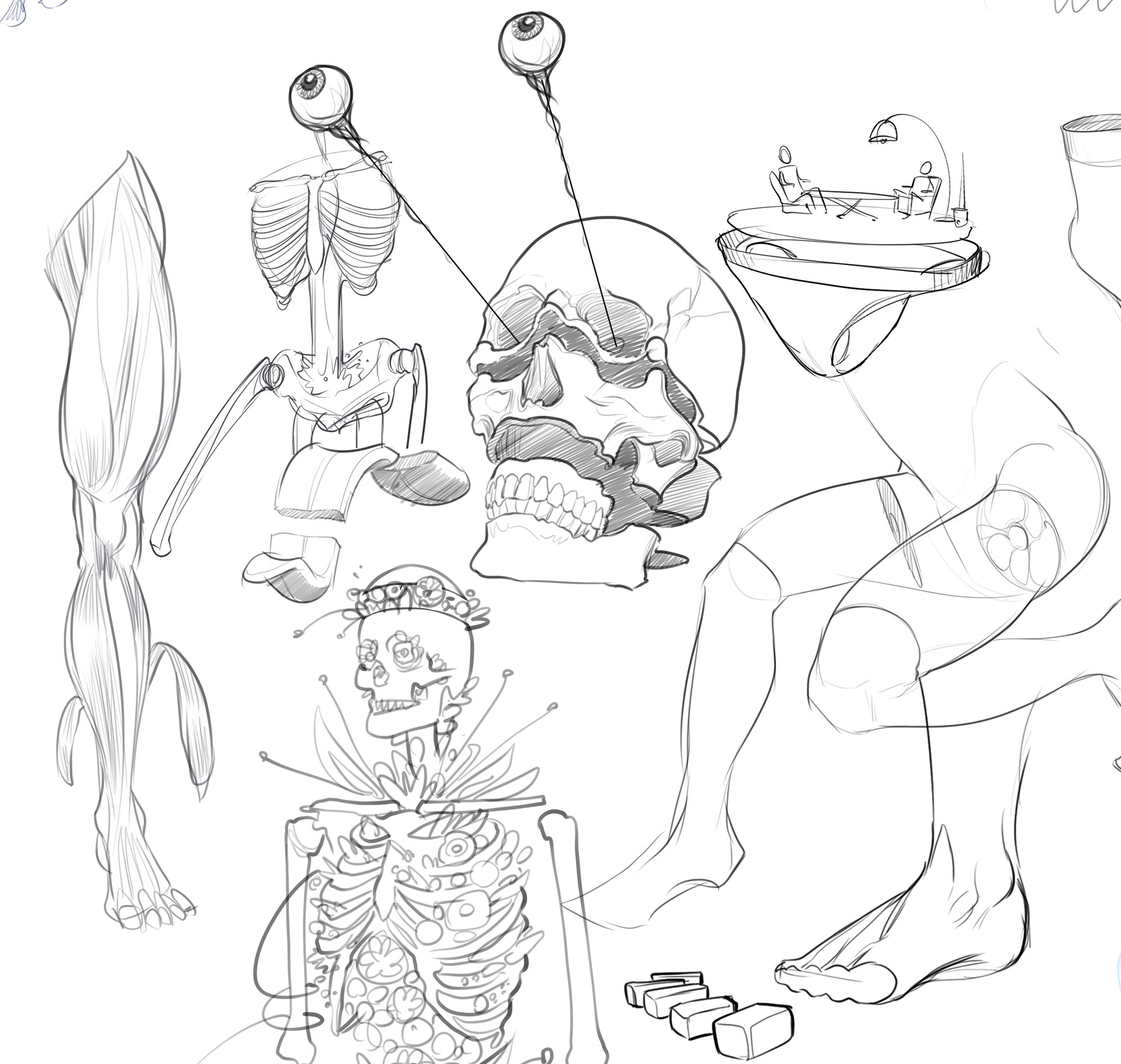 Digital sketching with this reference is great as you can chop and change your approach yet always go back to the reference and make sure that solid groundwork is there.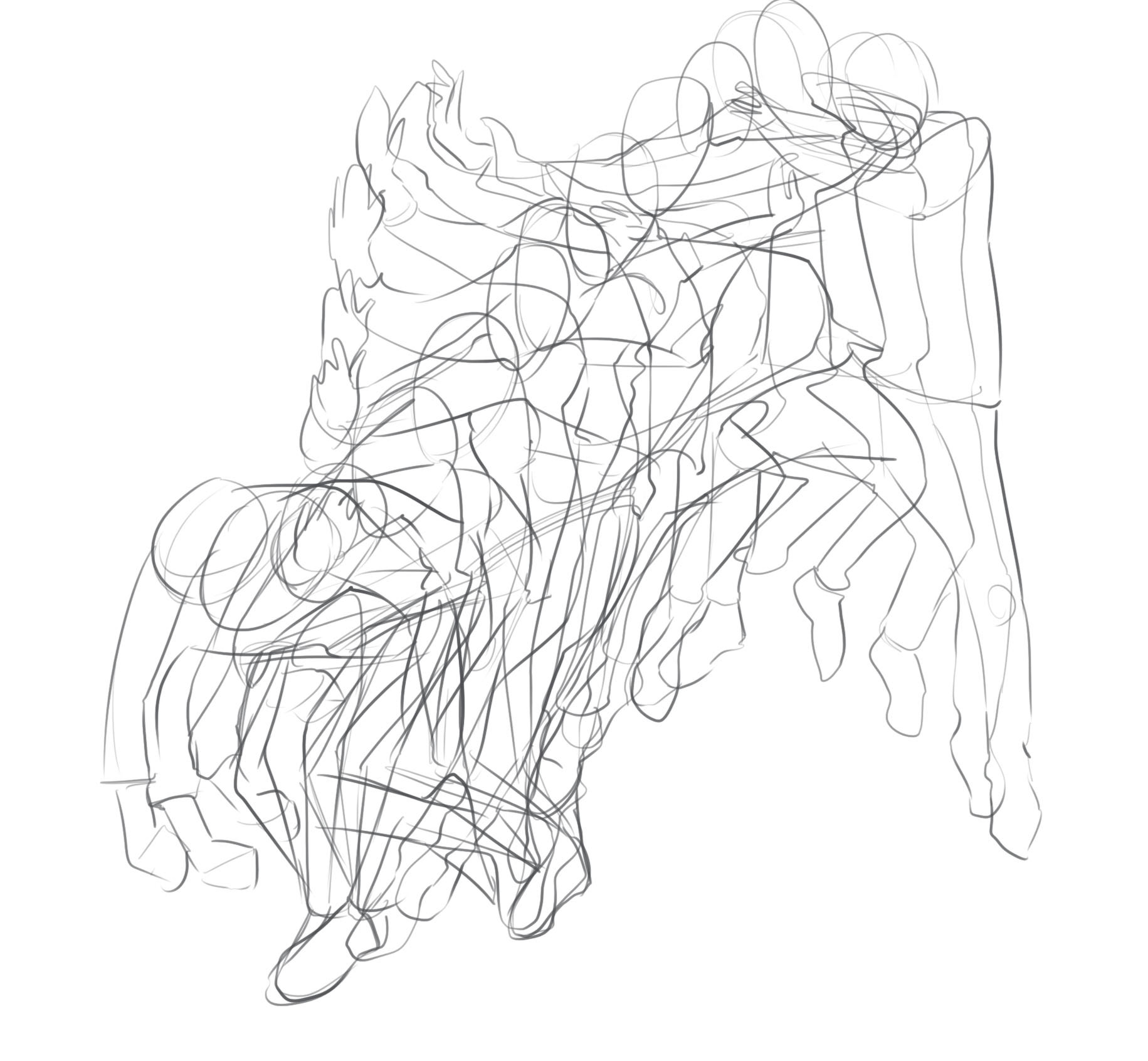 The Bodies in Motion website takes it to another level in that you can reference whole motions rather than just stills. I'm really keen to use this to track one big sweeping movement and expand out from the reference into a larger composition.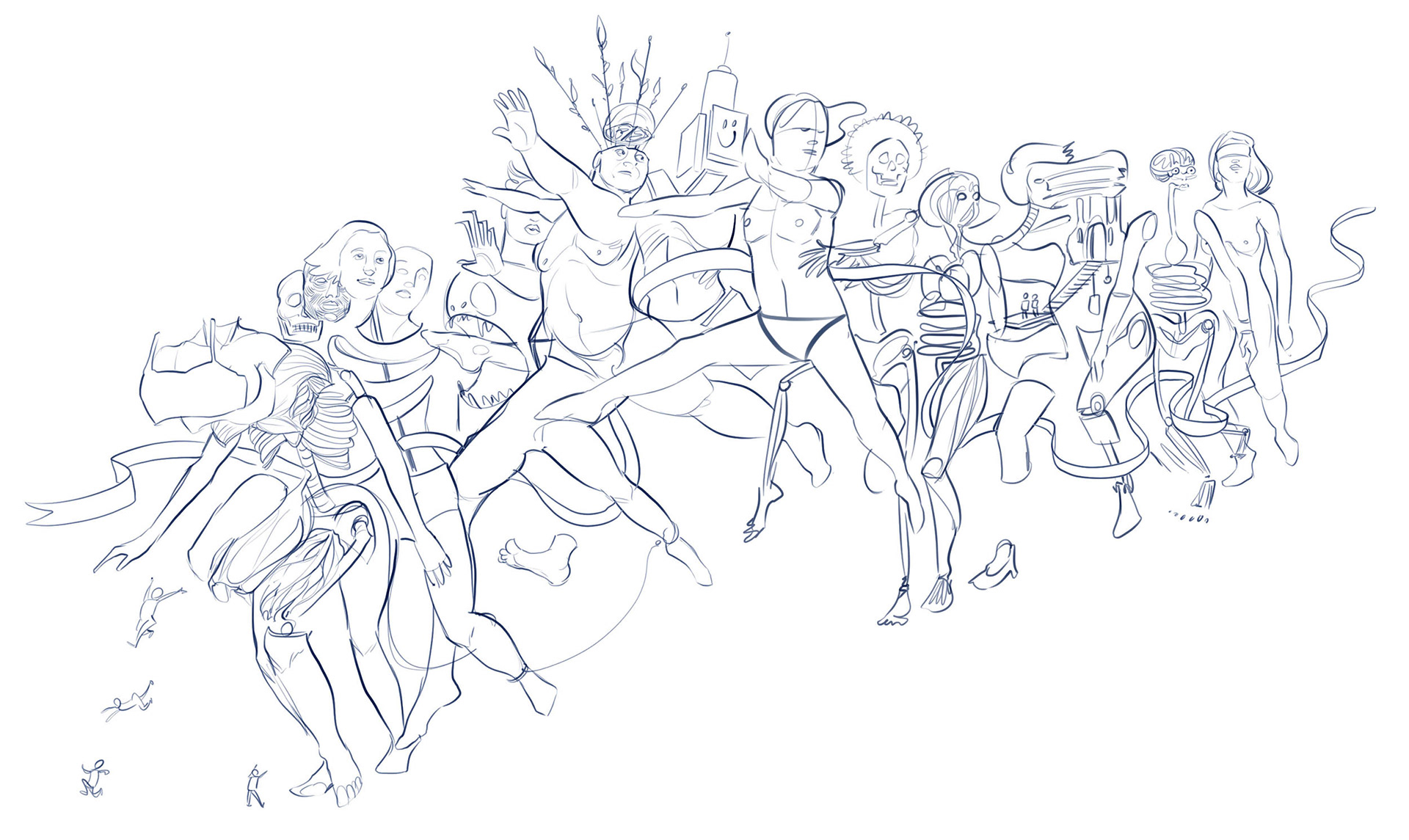 And that's where I'm up to! Hopefully I'll be able to show you a final product in a few months.