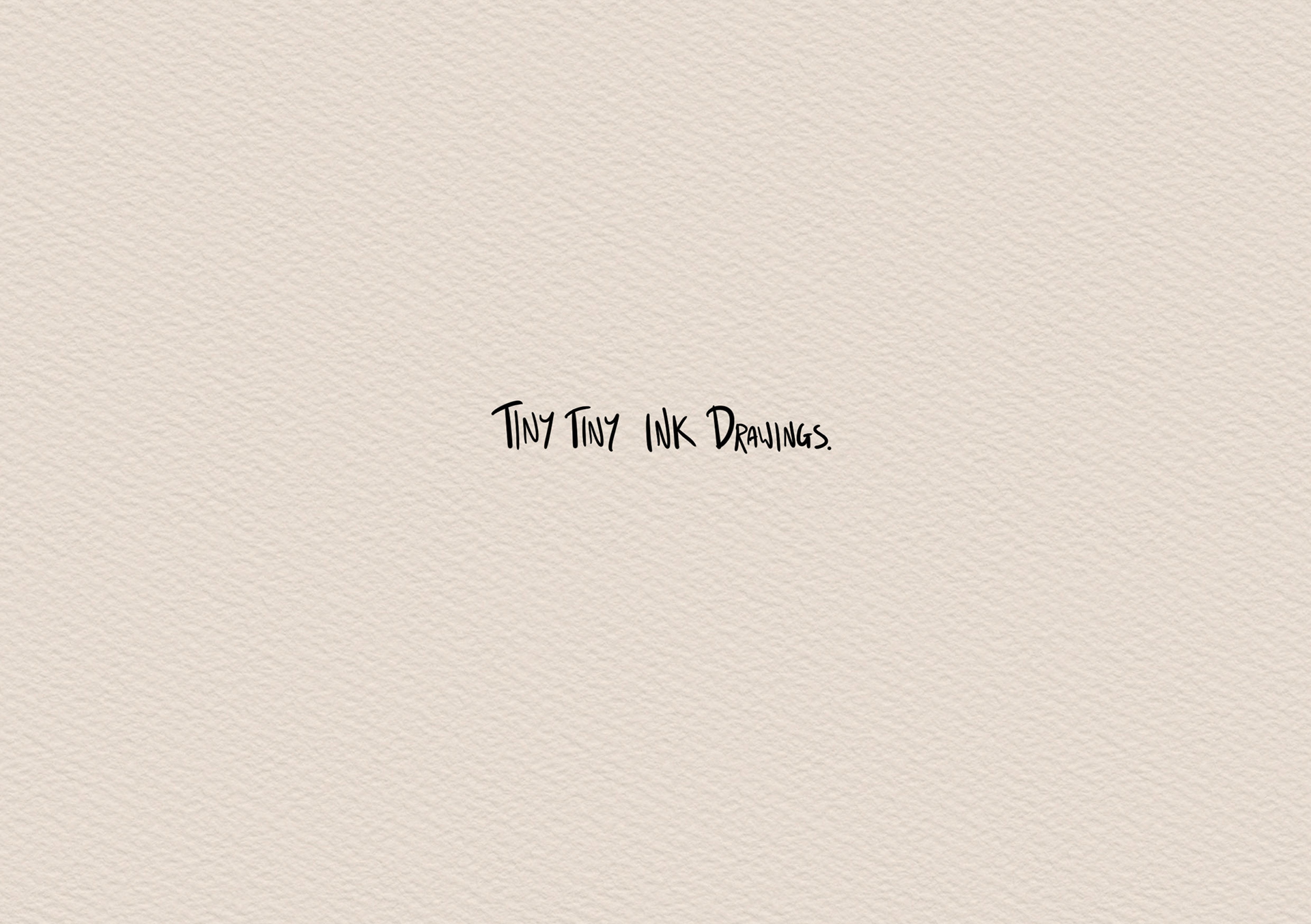 Here are some images showing my line drawing process, It's a practice I've been working at for a long time and have really grown to love.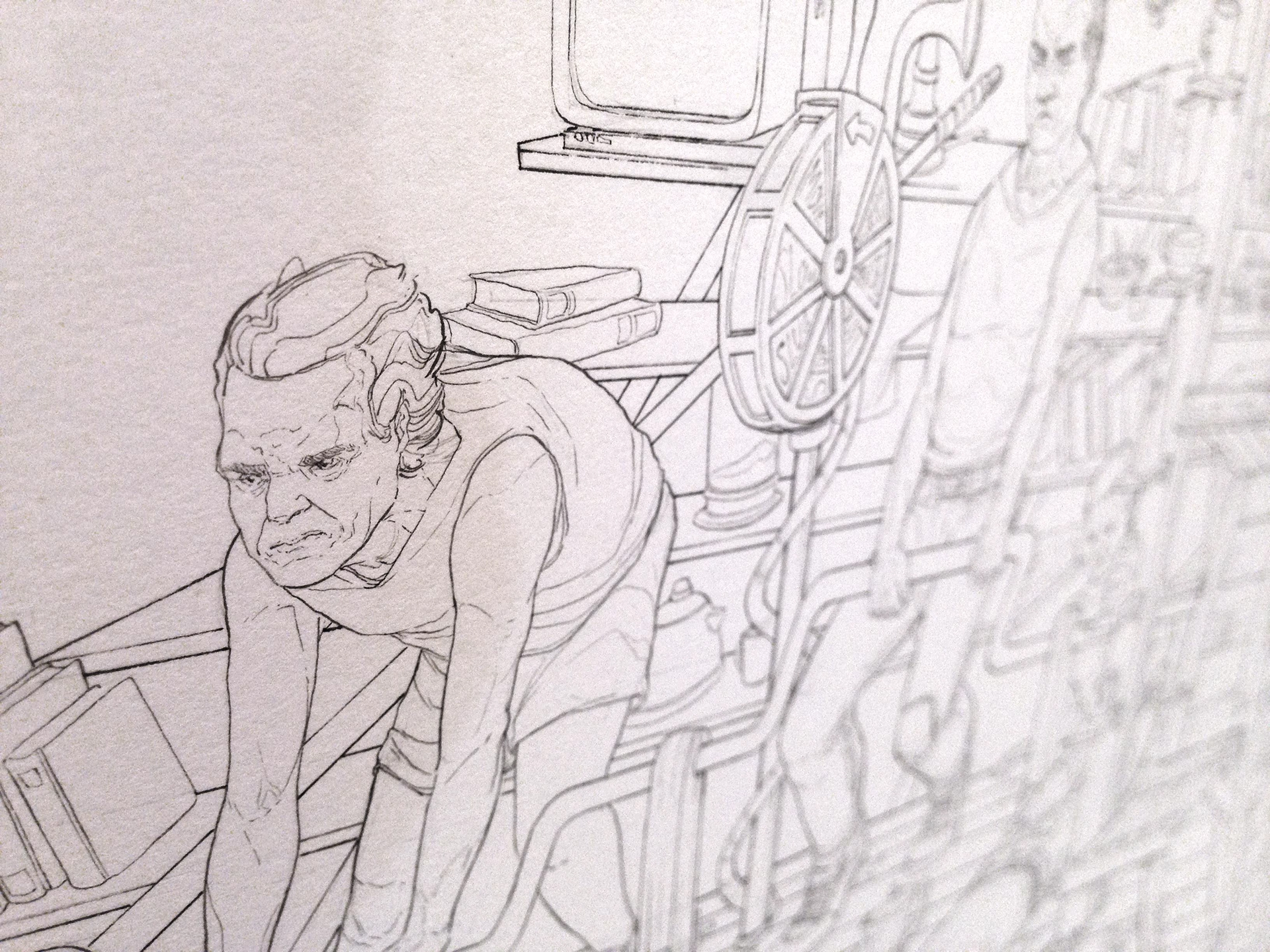 Here is a close up of a drawing called "Raft" I completed about year ago, the full image is below.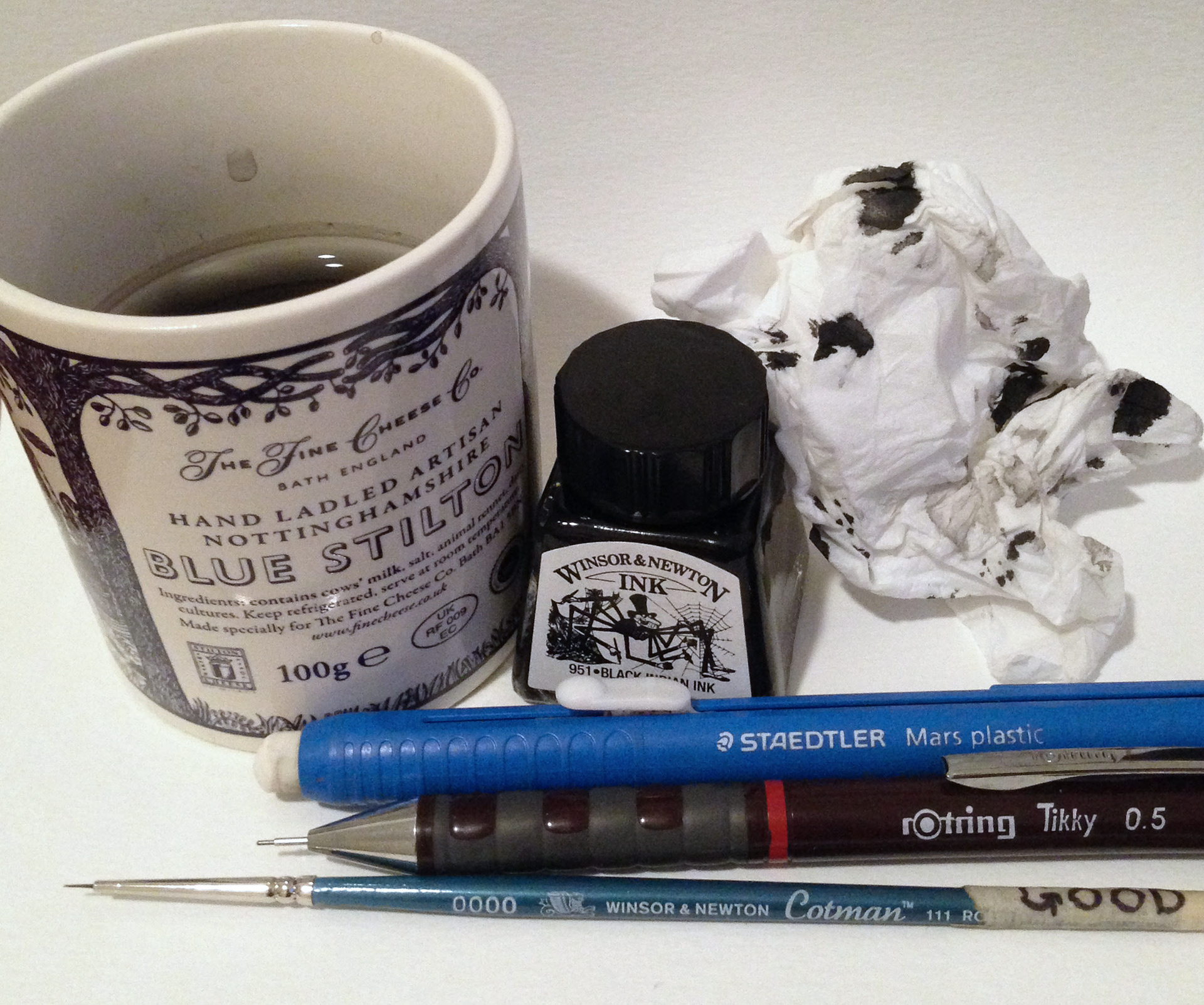 This is my go to kit. Winsor and Newton Indian Ink and a Cotman 0000 size brush are the products I've found that work best for me. I love this set up's simplicity, it's a very paired back kind of drawing.

Some of my brushes, I'll spend ages going through art stores looking for not just one brand and size of brush but the particular brush in that range where the hairs are just how I need them, I'll often buy about 4 and one will be just right. Huge fan of the Winsor and Newton Series 7 sable brushes as well. Thanks to Anton Edmin for putting me onto those.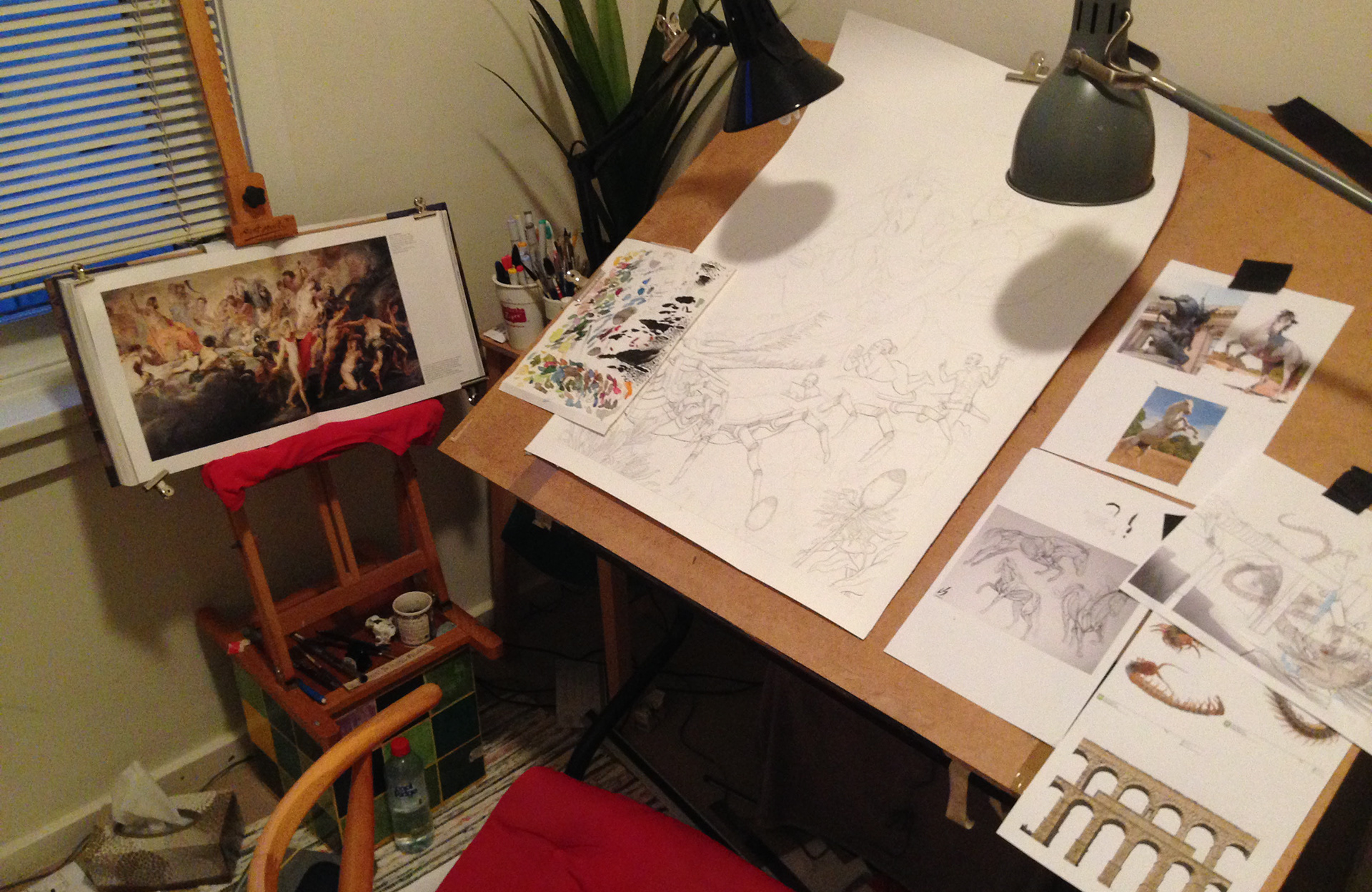 My studio space right now is a bit of a shambles. I'm racing through a number of commercial jobs and trying to prep for an exhibition so chaos reigns temporarily.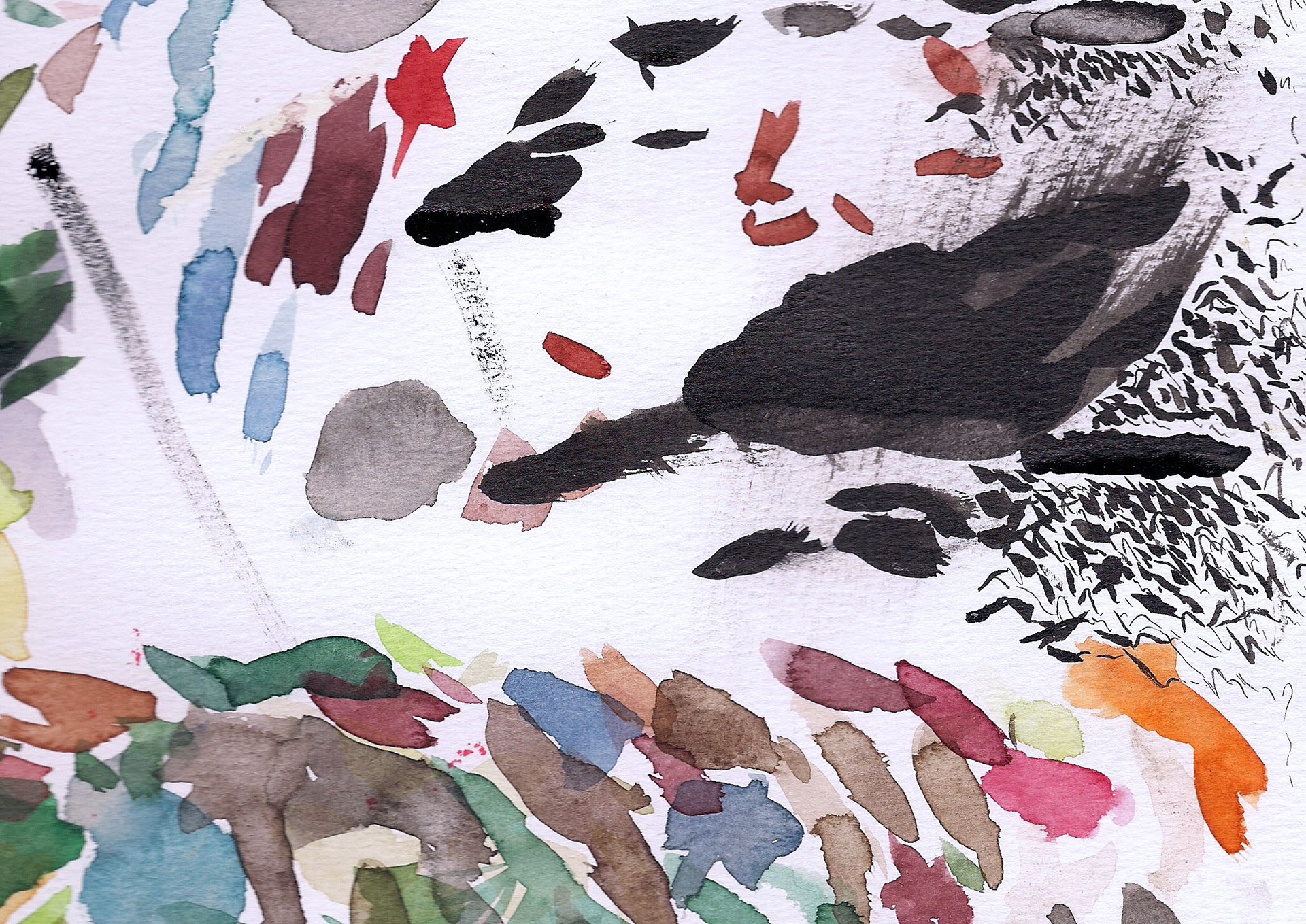 Just a close up of the paper I use to prep my brush, the bristles have to be shaped to a really nice point and you have to get just the right amount of ink at the right consistency on the brush. My tutors at university would always breeze over the drawing I'd been killing myself on and say "ohh how interesting these patterns are!" Thanks guys.
Working away on my new drawing, the hand gives a good sense of scale.
I really like working this way but in the end it is a little pointless. There is a point where I can't go further or the work suffers as a result so I'm hoping to transition away from this eventually. Does a real number on your hand too.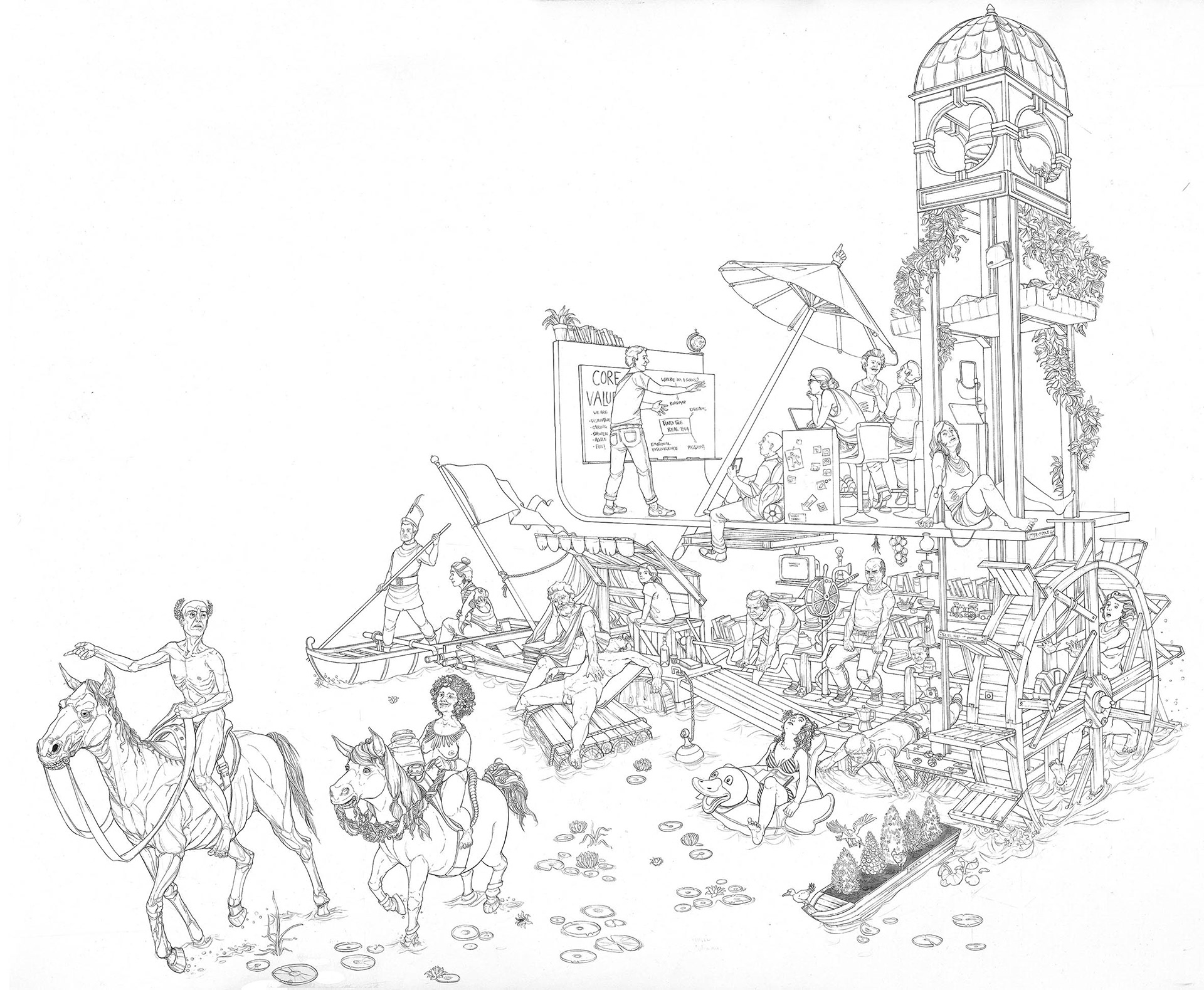 Here's the full linework for the "Raft" picture. The scan doesn't really sell it, they're best seen in real life. On that note I've got an exhibition coming up so more news on that soon.
This is just a little movie I made a few years ago, It's pretty silly but you get the idea.