One of my regular gigs is in-house storyboarding where I come into an advertising agency and just draw whatever they want for a day. Most of the time I'm sketching ideas that never see the light of day but every once in a while a concept grows up to be a fully formed ad. 
I've been working with the guys at BWM Dentsu for a while and was thrilled to see some storyboards I'd drawn up for them drive by on the side of a bus the other day. They've created a charming series of TVCs for Jemena Gas based around the character "Scorchy the Dragon" Have a watch below.
Here is a side by side comparison of my boards and the final video. It's always interesting to see what makes it through to the final edit.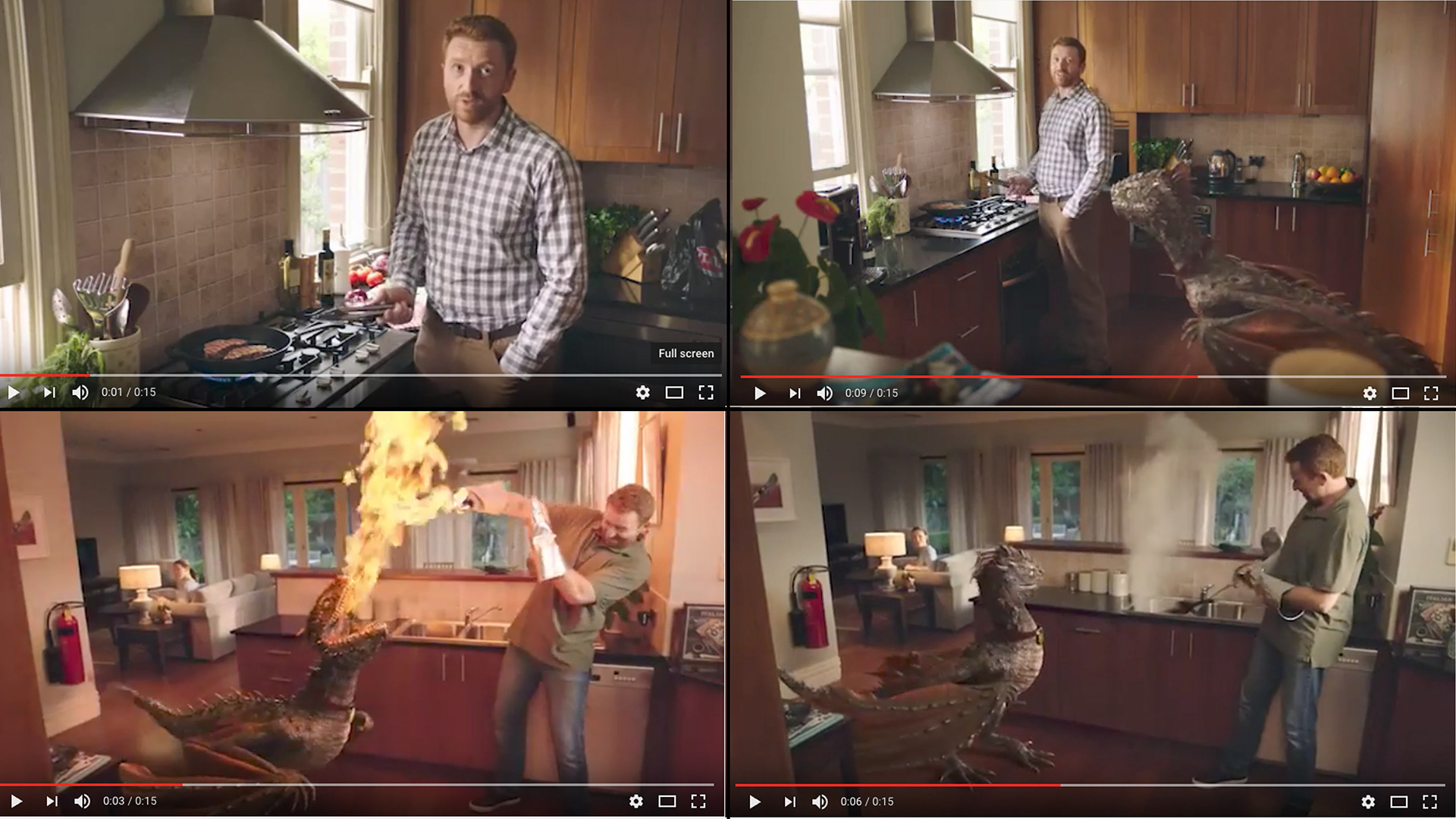 This was probably my favourite, there's something wonderfully epic about the melting bath ducky. Big shout out to the BWM guys, they did a great job on this one.